Our final post in the "Week of Mark Nepo" series features Mark's poem, "The Appointment."  My favorite line is, "But soon you arrive at the edge of all your plans." For me, it feels freeing – it speaks of the potential  that lies beyond what I can conceive on my own.
In Teaching with Heart, Judy Brown, a teacher and a poet in her own right, tells how the poem gives her guidance when called to stray beyond that edge and be open to "the appointments we were born to keep."
Judy is no stranger to our books.  Two educators, Maggie Anderson and Becky van der Bogert, reflected on her poem, "Fire," in Teaching with Fire and Leading from Within.  Last January, we kicked off our "Week of…" series with a "Week of Fire" based on her poem. In addition,  Judy's "Trough" appears in Leading from Within and her poem, "Hummingbirds asleep," is in Teaching with Heart. 
We are very fortunate to have poets such as Mark Nepo and Judy Brown in our books – and to be able to call them friends. Here is Judy's reflection and Mark's poem:
Judy Brown's Reflection:
This poem helps me when my usual way of approaching an idea or a subject isn't working. But it is my greatest guide when something unexpected happens, when someone asks a question that causes me to stray from "the edge of all our plans" and into territory for which I have not prepared.
A few years back, I received an email stating that it was important for the
reputation of our highly competitive graduate programs to be tough on grades and class attendance. I was particularly aware of being a "softie" in a world that wants hard edges, rules, and toughness. And so I told my graduate leadership class that attendance was mandatory. No excuses.
During the second class, Caroline said she had a dilemma. She'd been asked to represent the Air Force as its runner in an important race. But she would only compete if I said it was okay to miss the class. All eyes were on me. I asked, "Do you really want to run it?" Her eyes lit up. "Yes," was her quiet answer.
Caroline won that race and went on to win many others. That day, that
moment, when I bent my own world-imposed rule because of the look in her eyes, has stayed with me.
External mandates increasingly encroach on our classrooms and challenge our teacher's judgment—I strive to keep alive and strong that part of teaching that is all about knowing what makes the heart sing and being open to "the appointments we were born to keep."
—Judy Sorum Brown
Leadership Faculty
College Park, Maryland
The Appointment
—Mark Nepo
What if, on the first sunny day,
on your way to work, a colorful bird
sweeps in front of you down a
street you've never heard of.
You might pause and smile,
a sweet beginning to your day.
Or you might step into that street
and realize there are many ways to work.
You might sense the bird knows something
you don't and wander after.
You might hesitate when the bird
turns down an alley. For now
there is a tension: Is what the
bird knows worth being late?
You might go another block or two,
thinking you can have it both ways.
But soon you arrive at the edge
of all your plans.
The bird circles back for you
and you must decide which
appointment you were
born to keep.
---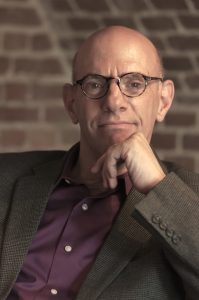 Many thanks to Mark for letting us share his poetry and writings for this series of posts.  For more on his poetry and other works, please visit his website and check out his events page, to see where Mark will be teaching in the new year – -hopefully somewhere near you!  Here's a glimpse of his upcoming workshop:
March 3-4: ABC Carpet & Home, Weekend Workshop, The One Life We're Given: Finding the Wisdom That Waits in Your Heart, Fri 7-9PM & Sat 10:30AM-6:30PM, 888 Broadway and 19th north of Union Square, New York City.
This two-day workshop will weave themes from Mark's new book, The One Life We're Given: Finding the Wisdom that Waits in Your Heart, and his #1 New York Times bestseller, The Book of Awakening.  The two-day journey will bring you more deeply into the river of your own life.
This journey offers a chance to work with Mark as a way to deepen your inner life.  The weekend will explore the practice of being human as an applied art of spirit while unfolding the archetypal dynamics we all encounter in our struggles to engage our full humanity.
Using ancient and contemporary stories, poetry, journaling, and dialogue, Mark invites participants to befriend their own stories and listen for their own wisdom in this reflective and transformational journey.  This course is an invitation to engage with profound and life-giving material that will deepen the way you perceive and relate to the world.