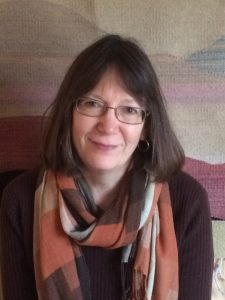 Megan Scribner is the co-founder, co-designer and moderator of the Teaching with Heart, Fire and Poetry website.  Her hope is to create a site that gives teachers a space to share their challenges and joys, struggles and achievements and be a source of support and inspiration to each other.
She delights in working with teachers and others to create posts for the site. Please contact her directly at teachingwithheartfirepoetry@gmail.com, submit a reflection or Teachers Talk interview.
This help comes free of charge. Megan does all the work on the site without any outside support.
In exchange for her efforts, please consider "Paying It Forward" by sending a thank you letter and gift book package for a teacher through the Thank You, Teachers Project. 
A little bit more about Megan:
Megan, with Sam Intrator, co-wrote and edited Teaching with Heart: Poetry that Speaks to the Courage to Teach, Leading from Within: Poetry that Sustains the Courage to Lead and Teaching with Fire: Poetry That Sustains the Courage to Teach.
Megan has thirty years of experience as an editor. She has worked with a broad array of writers – established as well as first-time authors – to help bring their ideas and words to life. She has edited many books, including, Persephone Rising: Awakening the Heroine Within, Transforming Students: Fulfilling the Promise of Higher Education, and The Art and Spirit of Leadership.
She recently co-wrote, with Rick Jackson, the Discussion Guide to the 2014 paperback edition of Parker J. Palmer's Healing the Heart of Democracy. In addition, with Parker J. Palmer, she co-authored the tenth-anniversary edition of The Courage to Teach Guide for Reflection and Renewal.
If you're interested in learning more about Megan's work or contracting for her editorial services, please contact her at teachingwithheartfirepoetry@gmail.com.