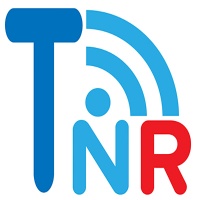 About a year ago, I had a great time participating in a two-way interview with Dr. Gloria Burgess, author of Flawless Leadership. I interviewed Gloria about her book and she interviewed me about our poetry anthology, Leading from Within.  We had a great conversation and discovered that we had many things in common.  The interview was adapted into an article for the International Leadership Association (ILA) newsletter.
Last October, Gloria launched a show on Talk Network Radio, Legacy Living: Make Your Life Count. The program reflects her life & work, which is all about making a difference in your own life, so that you can make a difference in others' lives. She believes that our legacy unfolds day by day, not in some distant future… and that legacy is about loving, leading, & serving, AND, just as importantly, it's about equipping others to do the same. Every. Single. Day. 365. 24/7.  She believes this is not an option. Indeed, this is our responsibility.  She takes this responsibility seriously — in fact, one of her key motives for doing the show is to serve by inspiring others.
So I was delight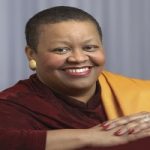 ed when Gloria invited me to be her guest on her show.  I knew that I would be in good hands and looked forward to continuing our conversation about Leading from Within, and also talking about the Teaching with Heart, Fire and Poetry website and our Thank You, Teachers Project.
Gloria asked great questions and I had so much to say – that we ended up with enough for two programs! The first program was posted this morning, the second one will be posted next Wednesday, 10:00am (ET).  I'll post the link to the second program next week.
In the interview, Gloria asked me if I had a favorite poem.  I said it changed almost every time I opened the book.  The "right" poems and stories, the ones I need that day,  just always seem to pop up.  The morning of the interview, I opened up the book to Peter Karoff's reflection of Adrienne Rich's poem "In Those Years." As usual, it was a perfect fit.
Adrienne Rich's "In Those Years"
Here's the opening stanza to her poem, to hear Adrienne Rich read the full poem, click on the last line.
In those years, people will say, we lost track
of the meaning of we, of you
we found ourselves
reduced to I…
Peter Karoff's reflection of "In Those Years"
Where does the moral conscience of the community lie, if it does not first lie within each of us? As Adrienne Rich makes dramatically clear, it is imperative that we become engaged in community. To be a sleepwalker and live only "a personal life" is simply not permitted.
The pull for me began with the tragic deaths of John F. Kennedy, Martin Luther King Jr., and Robert Kennedy. I was among the millions of Americans who were shaken and moved by those events and the troubling issues they raised. Those issues, then and now, are about equity, social justice, and race, but even more they are about the responsibility of the individual to stand up and be counted.
In the early sixties I became deeply involved in a small but serious community development effort in Roxbury, Boston's black community. The effort failed for many reasons but mostly because my well-meaning colleagues and I, all of us white, were rightly perceived as condescending and arrogant. It led to a memorable night when the vice president of the local NAACP became so angry that he threw a chair at us.
I learned the hard way that action without the participation of those involved is destined to fail. It's a lesson many of us still need to learn. How we talk to one another, how we listen, how we relate, may be the most important thing of all. If we do not get that right, our noble intentions will not work. It comes back to whether we choose to walk-through, or walk-in.
 —Peter Karoff
Peter Karoff is founder and chairman of The Philanthropic Initiative (TPI). Prior to founding TPI, he worked for twenty-five years in the insurance and real estate businesses. A longtime board member for many nonprofits, he frequently speaks on philanthropic issues and is the author of The World We Want: New Dimensions of Philanthropy and Social Action.