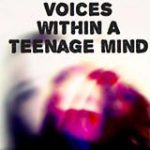 We are delighted to announce the publication of Josh Morton's new book: Voices Within A Teenage Mind. (You may remember Josh from his Teacher's Talk interview with us back in December.)
At the end of each semester, Josh asks his students to write an essay in response to two prompts: discuss the people and events that have shaped who you are today, and gauge how much of your "true self" comes into play with various groups of people.
Voices Within A Teenage Mind is a compilation of these poignant essays. They offer a remarkable window into these teenagers' lives, into their hearts and minds. It is an insightful book that will be of interest to all who work with and care about our young people.
We asked Josh to share some reflections on his book and an excerpt from his book.
Josh Morton's Reflections:
The voices of teenagers fall on deaf ears with the adult world. It seems parents are always right. Teachers are always right. Adults always know what they are talking about and the teenagers need to just "trudge through" their adolescence. It's easy to dismiss teens as being reserved, but do you know why more don't speak up? They don't feel it will do any good. They don't think change is possible when they feel powerless with grown-ups.
What's remarkable in the book "Voices Within a Teenage Mind" is that teens have a lot to say and they have finally found a safe forum to speak their mind in ways that can be characterized as raw, emotional, confident, pessimistic, angry, happy, confused, determined. How can we, as a society, expect teenagers to just sluff off death, divorce, abuse, low self-esteem, insecurity, and poverty? This book caters to teenagers, parents, and educators, or anyone who has ever wondered what teens really do have to say that's not about today's trends and pop culture. I invite you to go on a journey and read these kids' memoirs in "Voices Within a Teenage Mind".
From Voices Within A Teenage Mind:
Andy, 13
Do you know how it feels to be alone at home as an 11-year-old with a younger brother and sister after your mom leaves for days before coming back? It's scary and horrifying. You feel like you want to throw up and you're scared she may never come back. You strive to do something better with your life and you never want to be like that person because that feeling is traumatic to a child. There was no silver lining in this case. She did come back, but it was such a bad scene we had to live with my grandparents, which was even worse. We were stuck living in a house full of drunks and abuse. You're not supposed to live in a home where you don't feel safe or cry every night because all you want is your mom to hold you and tell you she loves you with all her heart. I did not have that. In the end all you have are feelings of loneliness and abandonment, and all you are left with is yourself and your mind.
For more, follow the Voices Within the Teenage Mind Facebook page. Here's the link to order the book.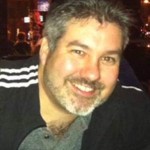 Josh Morton is an 8th grade Language Arts teacher at Cedar Heights Middle School in Port Orchard, Washington. A native of Walla Walla, Josh earned his Bachelor's degree in journalism at Washington State University in 1998. He worked as a sports writer for five years at the Port Orchard Independent. He switched his career to teaching in 2003 and hasn't looked back, pledging to help students see their potential and learn about the world. Josh is a proud father of four children, Riley (23), Tyler (22), Madison (19), and Alex (12) and resides in Port Orchard with his wife, Kolleen. Voices Within a Teenage Mind is Josh's first published work.