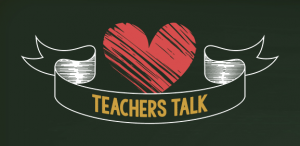 Over the last ten years, we have worked with hundreds of teachers helping them write about their life and work. In continuing our efforts to provide teachers with opportunities to share how they approach the work of teaching, we created the Teachers Talk Interviews.
Through these interviews, teachers share glimpses of themselves at work serving students, reflections on how they sustain their passion and energy for the work, and what resources energize their ideas and spirit.
As with all our work, we hope that these interviews will serve as a source of inspiration, companionship and wisdom for all of us who care about the work of teaching.
Interested? Fill out the Teachers Talk interview form and hit submit!  We'll format your interview and send it to you for your review and then post it on our blog and on the Gallery of Teachers Interviews.
Questions? Contact us at teachingheartfirepoetry@gmail.com.
We look forward to hearing from you!