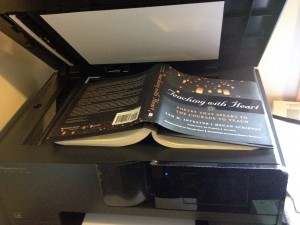 In honor of National Poetry Month, we will post daily suggestions for how to use poetry in the classroom and beyond.
Here's our first suggestion – which also seems appropriate for April Fool's Day!
One of the contributors* to Teaching with Heart, "has been known to "accidentally" leave a poem in the copier at school. He said that these poems are often found by appreciative audiences of other teachers or staff at school. The anonymity creates a buzz as the finder tries to discover who left the poem there. In showing the poem to others, he or she is indeed engaging with it in a fun way."
*We left out his name so we don't blow his cover!
If you have any suggestions, please let us know by commenting here or sending them to teachingwithheartfirepoetry@gmail.com.
Thanks!